The Astra BT™ Wireless Spirometer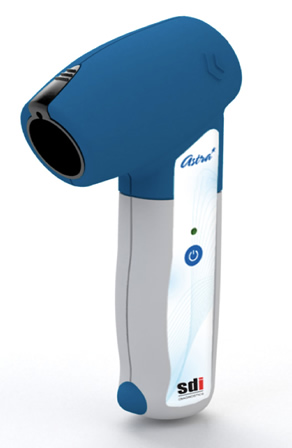 The latest innovation from SDI Diagnostics!
Astra BT™ Spirometer is the solution for those searching for a fully-integrated AND wireless spirometer.  Complete package includes our AstraPro software.
Astra BT™ Features
Simplicity With Comprehensive Spirometry.
Powered by two AAA batteries
Ergonomic handle includes:

Visual connectivity indicator
Integrated temperature sensor
Lanyard

Power save mode
Transmit and share data and results with your EMR system
Meets ATS standards
NIOSH (National Institute for Occupational Safety and Health) Compliant
Simultaneous F/V and V/T graphs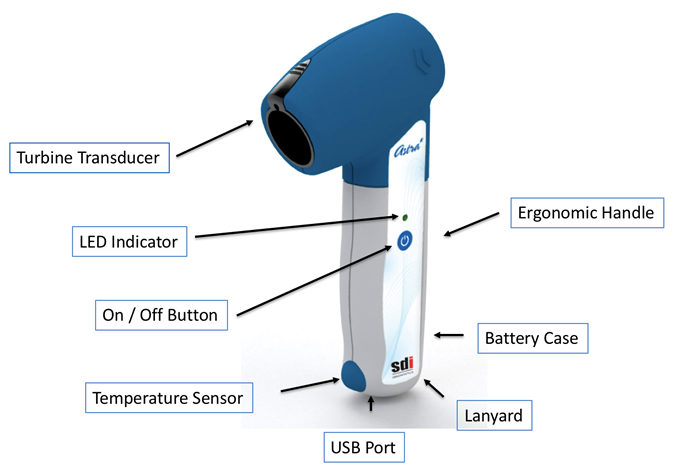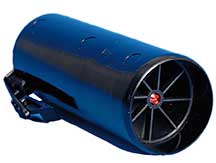 AccuFlo™ Digital Turbine
The AccuFlo™ bidirectional turbine with optoelectronic rotary sensor is easily detached for cleaning. Sapphire bearings ensure optimal performance for the life of the turbine. AccuFlo has a unique flow trigger algorithm that allows tidal breathing prior to the patient expiratory effort making the spirometry test easier for the patient and insuring quality test results.
AstraPro™ Software

Choose either Pre- and Post-bronchodilator and bronchial challenge testing or use the incentive program with your pediatric patients or adults. The Astra BT communicates with AstraPro wirelessly via Bluetooth.