The low-cost alternatives to Puritan-Bennett flow sensors
It just makes sense. Our FloSense II mouthpieces are ideal for both adult and pediatric patients. 
Why pay more when we provide the same quality and performance as other manufacturers – at a fraction of the cost.
Meets or exceeds all American Thoracic Society specifications
Won't affect manufacturer's warranty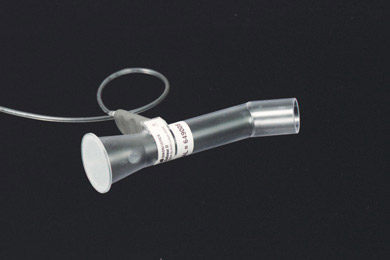 Compare to the Puritan Bennett FSII used on the Renaissance® II spirometer!
FloSense II
 
 
 Part No.
 Description
 Qty.
 Packaging
 
 
 29-8040-050
FloSense II Disposable Pneumotach for PB Spirometers
50 
Box
 
 29-8040-100
FloSense II Disposable Pneumotach for PB Spirometers
100 
Box
 
 29-8040-200
FloSense II Disposable Pneumotach for PB Spirometers
200 
4 Boxes/50 ct
 
 29-8040-250
FloSense II Disposable Pneumotach for PB Spirometers
250 
 Box
FloSense II Kits
 
 
 Part No.
 Description
 Qty.
 Packaging
 
 
 29-8040K-050
FloSense II Kit with The Klip
50 
Box
 
 29-8040K-100
FloSense II Kit with The Klip
100 
Box
 
 29-8040K-200
FloSense II Kit with The Klip
200 
4 Boxes/50ct 
 
 29-8040K-250
FloSense II Kit with The Klip
250 
Box